VICINITY project at "next.mov smart region summit" organised by AMAL – Comunidade Intermunicipal do Algarve, Intermunicipal Organisation of the Algarve
Thursday, May 18, 2017 (All day)

to

Friday, May 19, 2017 (All day)
Autodromo Internacional do Algarve – Algarve, Portugal
The next.mov smart region summit was a two days event to be introduced and to discuss future solutions in mobility, digital services and sustainable energy, anticipating the mobility of the future and the digital transformation. Parallel to the event and stands to encourage the exchange of ideas between industry innovation and those who are responsible for governance within regions a conference was running for two days.
This event was the first of its kind organised in Portugal to show the intelligent systems and digital transformation services relevant for the region, the new mobility solutions and pedestrian tourism routes and bikes route planning and mapping, the new intelligent systems for digital processing in mobility and transport, sharing of research in the areas of intelligent systems, and also the largest show case of electric mobility in Portugal to test drive innovative brands.
This event ran for more than 48 hours, had more than 15 speakers in different areas, like researchers in sustainable cities, entrepreneurship and digital solutions providers, and more than 60 exhibitors in mobility of the future and renewable, viable and efficient solutions in a 15.000m2 space with free entry exhibition.
Enercoutim within its role as a stakeholder in the development and implementation of the Algarve Regional Energy Strategy namely in the Digital Transformation and RES DER production, participated in the NEXT.MOV Algarve Smart Region Summit.
Conference Feedback
The VICINITY project presentation showed to the visitors in general the new tendency in the digital transformation, namely with the some companies and municipalities which raised increased interest in the "VICINITY virtual Neighbourhood" concept for allowing IoT interoperability in cross-domains solutions. The envisioned value-added services were a point of discussion.
The Open Calls possibilities of participation were discussed and introduced to a number of regional and national organisations.
Photos: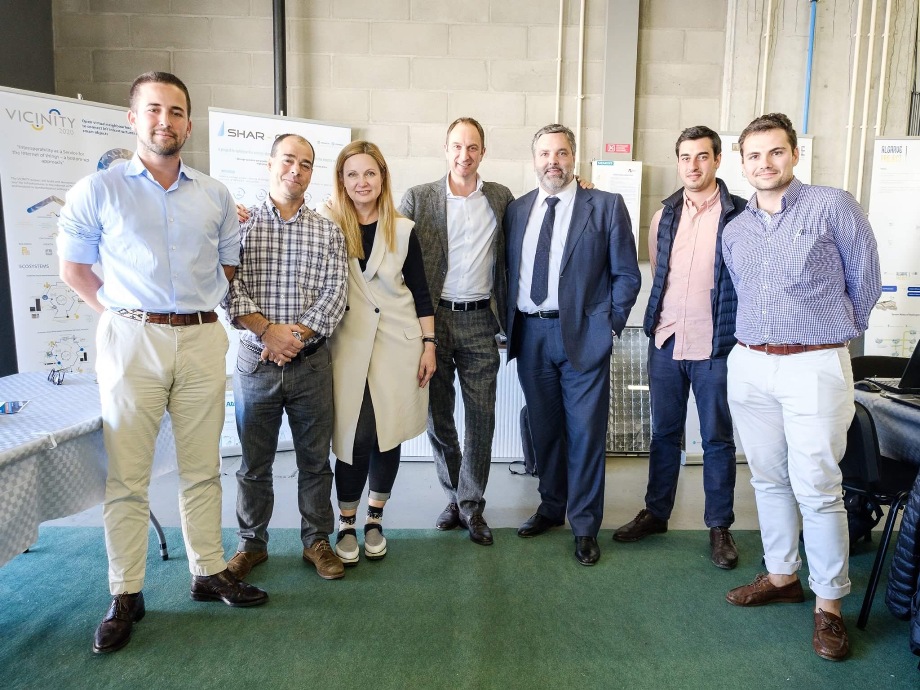 Useful Links: