VICINITY project in "Madrid ATOS EIT" organised by ATOS
Thursday, January 10, 2019 (All day)
Madrid, Spain
The UPM EIT Digital Master is a master lead by the UPM, several students visited ATOS premises and some interesting projects and initiatives were presented to the students. The VICINITY project was presented in the event. 
Feedback:
Atos organized a workshop to present several interesting initiatives and projects, VICINITY was selected.
VICINITY main objective was to introduce to developers the available alternatives in VICINITY to be involved in the project. The VICINITY catalogue, the GITHUB and the Second open call outline was presented. 
First a technical presentation was provided by Jose Gato Head of the Internet of Everything Lab in ATOS Research and Innovation, the main goal of this presentation is to promote the VICINITY Github to obtain developers. 
The following main concepts were explained
VICINITY Technical challenges
A technical overview.
Become part of VICINTIY 
GitHub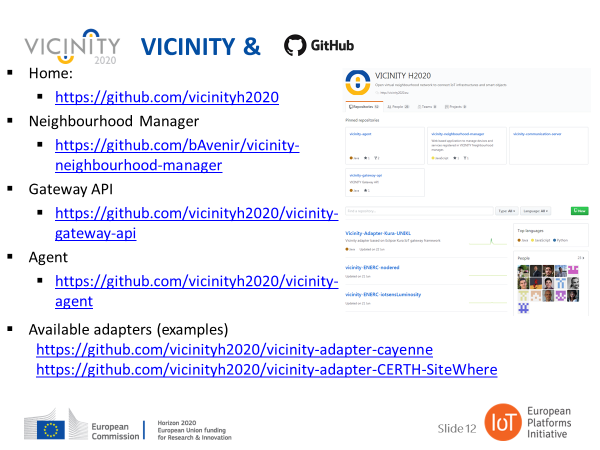 After this presentation Carmen Perea presented the VICINTIY Consortium, the Use cases and an introduction to the Second Open call.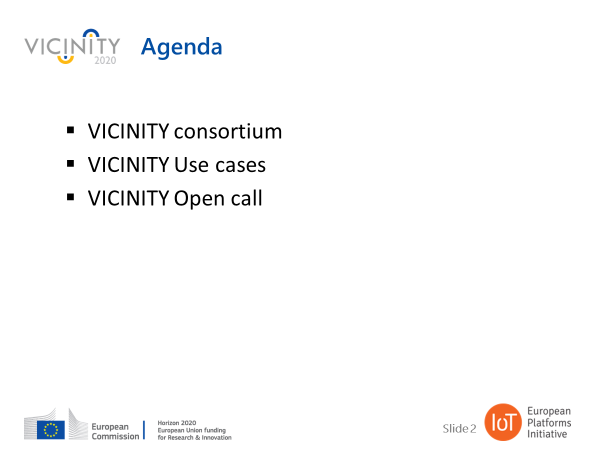 The event was devoted to Students of the EIT Digital Master , the Open call was explained there to promote participation on it, as well as the VICINITY community tools such as the Github.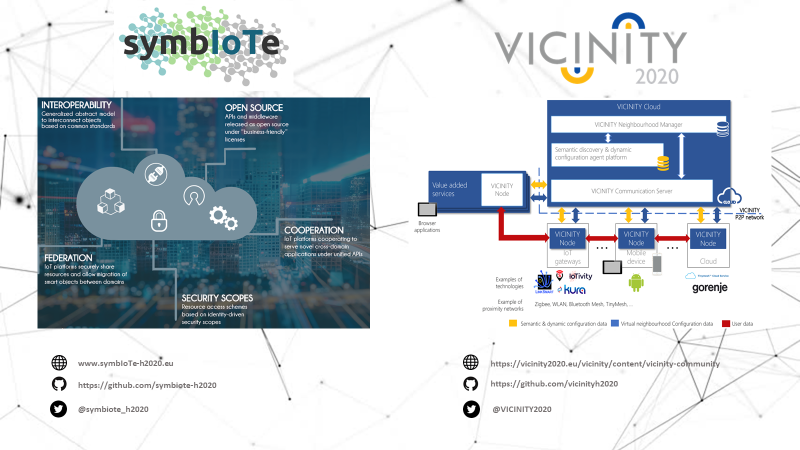 Photos: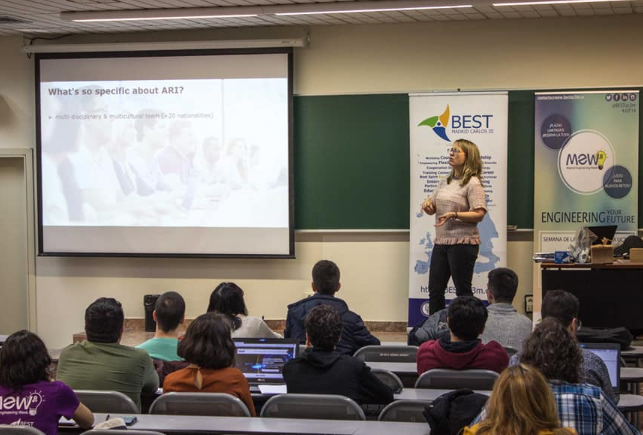 Useful Links:
Social media
https://twitter.com/VICINITY2020/status/1083300540153585664