VICINITY project at "ITU-T Focus Group on Data Processing and Management to support IoT and Smart Cities & Communities"
Monday, July 17, 2017 (All day)

to

Wednesday, July 19, 2017 (All day)
Geneva, Switzerland
The UN/ITU-T Focus Group on Data Processing and Management (FG-DPM) held its kick-off meeting in July 2017 with over 100 participants. Presentations were made by ITU-T, ETSI, European Union, FIWARE, oneM2M, NIST, New York City, Smart Dubai, VICINITY, Swisscom, Japan, China and S.Korea.
The International Telecommunications Union (ITU) is part of the United Nations organisation. It has a membership of approximately 700 organisations including the ministries of communication from most countries.
A Focus Group on Data Processing and Management (FG-DPM) was created by Study Group 20 (IoT and its applications including smart cities and communities) in March 2017. At the kick-off meeting in July 2017, a one-year programme of meetings was agreed. It will report its findings to SG20 via Technical Reports and other Deliverables. The Technical Reports will be written in the style of ITU Recommendations with the possibility of being approved (as standards) after the FG ends.
The scope of FG-DPM (see Terms of Reference) fits well with VICINITY activities.
Whereas SG20 requires membership (of all ITU-T) or associate membership (of just SG20), FGs are open meetings which do not require annual membership fees and all VICINITY partners could contribute to the work.
Conference Feedback
At this kick-off meeting 28 Deliverables were proposed and 5 working groups were set up to lead editing teams. The meeting was expertly chaired by Gyu Myoung Lee (of KAIST- Korea Advanced Institute of Science and Technology).
Six key members of Study Group 20 (ITU-T Study Group 20 on Internet of things (IoT) and smart cities and communities (SC&C)), the parent Group, also attended this FG meeting.
Dave Faulkner made presentation on "Introducing the collaborative project VICINITY" This is contained in [FG DPM I 011]. This is the extract from the ITU Official Report:
"This presentation gave an overall introduction to the project VICINITY which aims to integrate the five biggest infrastructures, namely: smart home, renewables, urban districts, health and transport and to build and demonstrate a bottom-up IoT ecosystem with a "virtual neighborhood" exhibiting decentralized interoperability, and where users share access to their smart objects without losing the control over them.
Furthermore, it was explained that VICINITY could contribute to the standardization process by sharing Lab-testing results, results of model-based analysis, data analytics and security and sharing the experience gained in the pilot deployment and evaluation process". The objective of the project could be decribed as a 'Facebook of Things' where a brokerage agent establishes P2P communications.
Photos: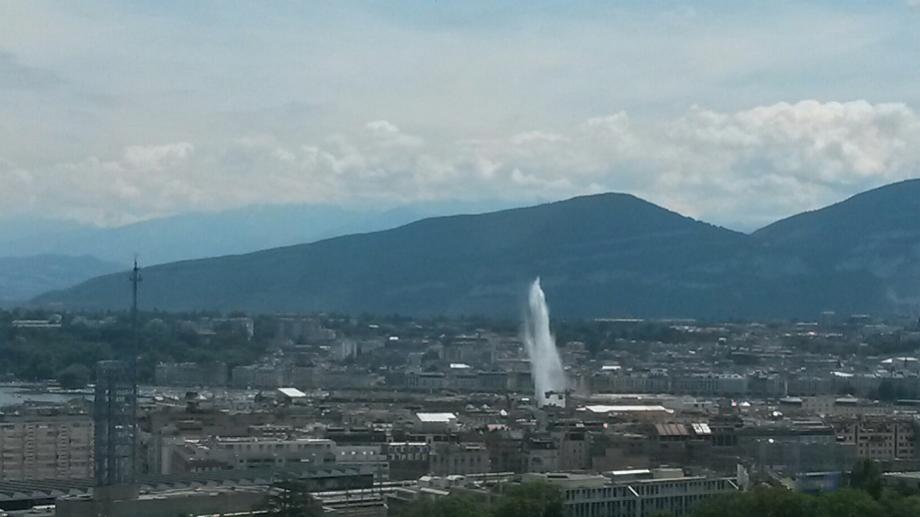 Useful Links:
Focus Group on Data Processing and Management to support IoT and Smart Cities & Communities
The first Forum on Data Management
ITU-T Study Group 20 on Internet of things (IoT) and smart cities and communities (SC&C)
Joint Coordination Activity on Internet of Things and Smart Cities and Communities