VICINITY project at "Hannover Messe 2018" organised by Deutsche Messe
Monday, April 23, 2018 (All day)

to

Friday, April 27, 2018 (All day)
Hannover Messe, Germany
The "Hannover Messe" is one of the largest trade fairs in the world. It is held on the Hanover Fairground in Hanover, Germany. Typically, there are about 6,500 exhibitors and 250,000 visitors.
In Contrast to "CeBit", which is also held on the Hanover Fairground, "Hanover Messe" has a strong focus on industry as target audience. Exhibitions on "Hannover Messe 2018" were categorized as follows:
Integrated Automation, Motion & Drives
Digital Factory
Energy
Industrial Supply
Research & Technology
VICINITY was given the opportunity to present its ideas and visions in the "Research & Technology" sector of the fair. 
Belonging to Rhineland-Palatinate, University of Kaiserslautern (UNIKL) was given the opportunity to present its research to a broad audience during "Hannover Messe" in the Research and Technology sector.
UNIKL took this opportunity to present the VICINITY project. An electronic poster (Slideshow) was created as well as a printout giving a broad overview on VICINITYs ideas and visions. Additionally, a live demo of Lightbulbs, controlled via either a twitter VAS, or voice control was presented. A strong emphasis was given to the upcoming Open Call.
Furthermore, coordinator Christoph Grimm gave two introductory presentations on VICINITY during the "Science Square" Event, which took place in small sessions throughout the fair.
Press coverage:
Photos: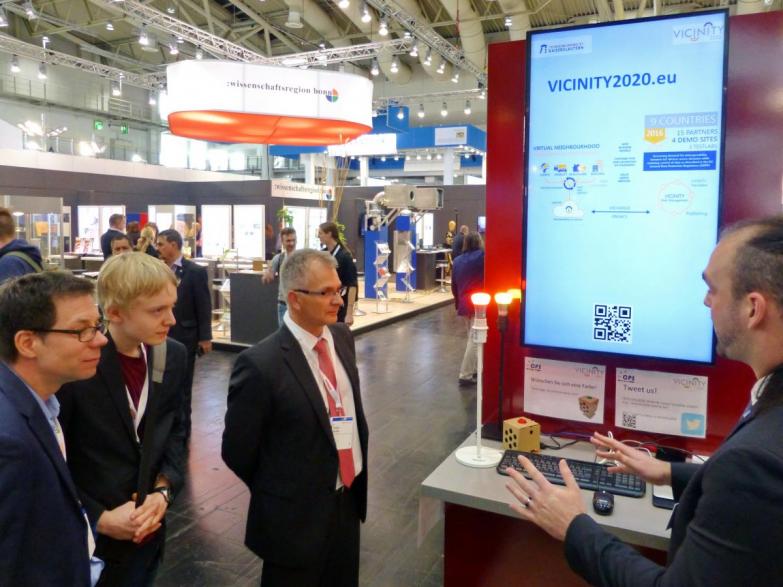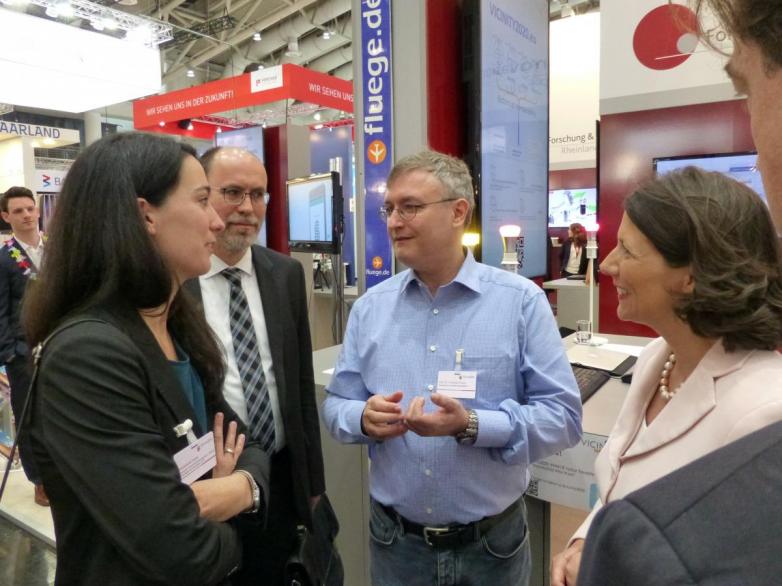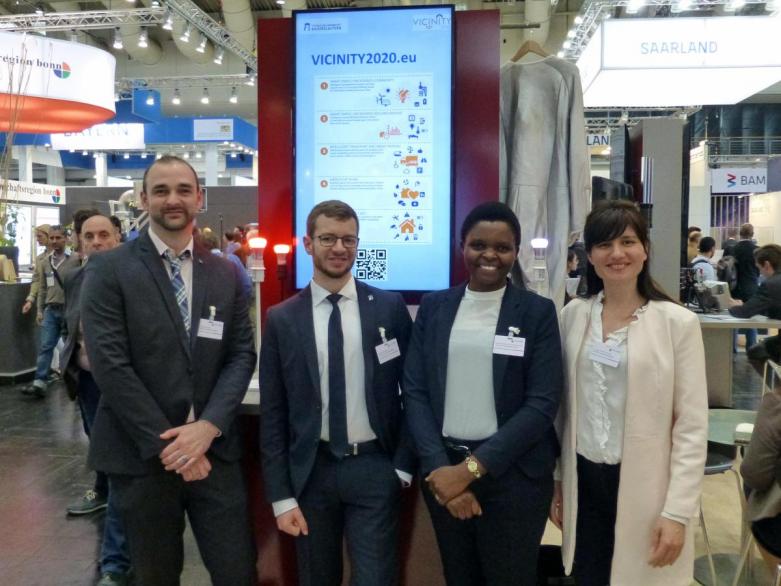 Useful Links: 
Hannover Messe 2018: Software solution safely connects technical device in the Internet-of-Things
https://idw-online.de/en/news692066