VICINITY project at "Answering the scale-up challenge for Cities" organised by Cambridge Wireless
Monday, April 17, 2017 (All day)
Digital Greenwich, UK
Cambridge Wireless (CW) is a leading industry networking forum based in Cambridge, UK with over 400 members from 31 countries. Their activities are based around a number of special interest groups (SIGs) each focussed on a specific technology and/or market area. This was the kick-off meeting of the Smart and Intelligent Cities SIG entitled "Answering the scale-up challenge for Cities". It focussed on platforms, both technology and procurement.
The meeting was hosted by Digital Greenwich who are leading the €25 million  H2020 "Sharing Cities" lighthouse project which also involves the cities of Milan, Lisbon, Bordeaux, Burgas and Warsaw.
Conference Feedback
Key issues for Smart Cities and the IoT include:
Smart City 4.0: Smart City 4.0 has a vision derived from Citizens involving both private and public spaces and silos as data sources. 'Always-on' has still not been achieved (although promised since 2003) and connectivity issues include battery life, connection speed, security, range and cost. Key technologies include 5G although cities must be prepared to implement their solutions before 5G becomes widely available. There is competition at the low power local network layer between NB-IOT (supported by the cellular operators) and LoRaWAN (supported by most IoT industry players).
Use Cases: Use cases range from those passing small amounts of data (e.g. parking sensors which only have to be read when their state changes) and very large amounts of data (e.g. from security cameras). Several examples of cross domain use cases were presented including environmental sensing, street lighting, ITS and GPS-free location. The link between traffic sensing and air quality monitoring was emphasised. 
Replication of Smart City solutions: Replicating solutions from other cities would reduce the cost of implementing Smart City solutions. Key techniques for replication include:

Benchmarking
Best practises
KPIs
Profiling
Common use cases
Standards

A new ETSI ISG on Smart City Profiling is being set up so that smart city requirements and solutions can be matched more easily with those from other 
Standards: Smart cities need standards to ensure interoperability between sensors, gateways, platforms and apps and also to allow integration between components. BSI in UK is prominent in Smart City standards and have developed a suite of relevant standards including the latest: PAS 184 "Developing project proposals for delivering smart city solutions". In ETSI, TC SmartM2M and oneM2M are developing Smart City standards while CEN and CENELEC are prominent in 'verticals' such as ITS, Smart Buildings and Smart Energy.
Photos: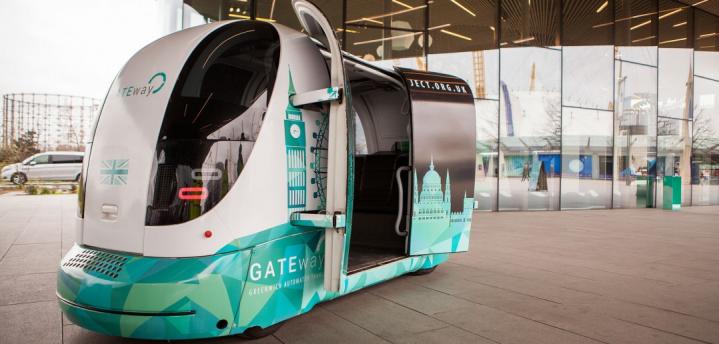 Useful Links: 
Digital Greenwich: http://www.digitalgreenwich.com/
Smart City Strategy: http://www.digitalgreenwich.com/wp-content/uploads/2014/06/Greenwich-Smart-City-Strategy1.pdf
Workshop Programme: http://www.cambridgewireless.co.uk/Agenda/SmartCitiesSIG11.04.17-Agenda.pdf
Presentations from the event are available on the 'Resources' page of Cambridge Wireless: http://www.cambridgewireless.co.uk/crmapp/eventresourcelist.aspx