VICINITY project at "23rd Int. Symp. Power Electron., Elec. Drives, Automation and Motion (SPEEDAM 2016)" by Naples Federico II University
Wednesday, June 22, 2016 (All day)

to

Friday, June 24, 2016 (All day)
Capri, Italy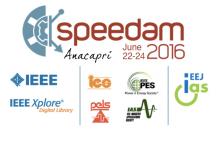 SPEEDAM conference series are focused on different applications of power electronic converters in electrical grid especially in the following fields: electrical drives and traction systems, smart- and micro-grids, renewable-energy based systems, industrial automation, energy storage and marine power systems.
SPEEDAM 2016 has been technically sponsored by four IEEE societies including Industrial Electronics (IES), Power and Energy (PES), Power Electronics (PELS), and Industry Application (IAS) and organized by Naples Federico II University. It was held in Capri, Italy, on 22-24 June, 2016.
In the context of smart- and micro-grids, a tutorial has been presented by Mehdi Savaghebi and Nelson Diaz on 22nd June 2016 on behalf of Microgrid Research Programme (MGRP), AAU. The tutorial encompasses different topics on control and operation of ac and dc microgrids as well as ongoing projects of MGRP.
In this line, the idea, partners, work packages and initial findings of VICINITY have been generally presented. The intention was to introduce and raise the interest in IoT concept with the focus on smart energy applications.
Conference Feedback
VICINITY project was the topic of some interesting discussions and questions mainly focused on the benefits of utilizing IoT devices and platforms to ensure a highly reliable and optimized operation of smart energy systems with the focus on microgrids. Furthermore, integration of Advanced Metering Infrastructure (AMI) which is also called smart metering system with IoT-enabled systems and the concept and technologies of energy harvesting for supporting IoT sensors have been discussed. But, still some of the attendees could not admit the IoT as a cost-effective solution in energy applications taking into account the cost and benefits.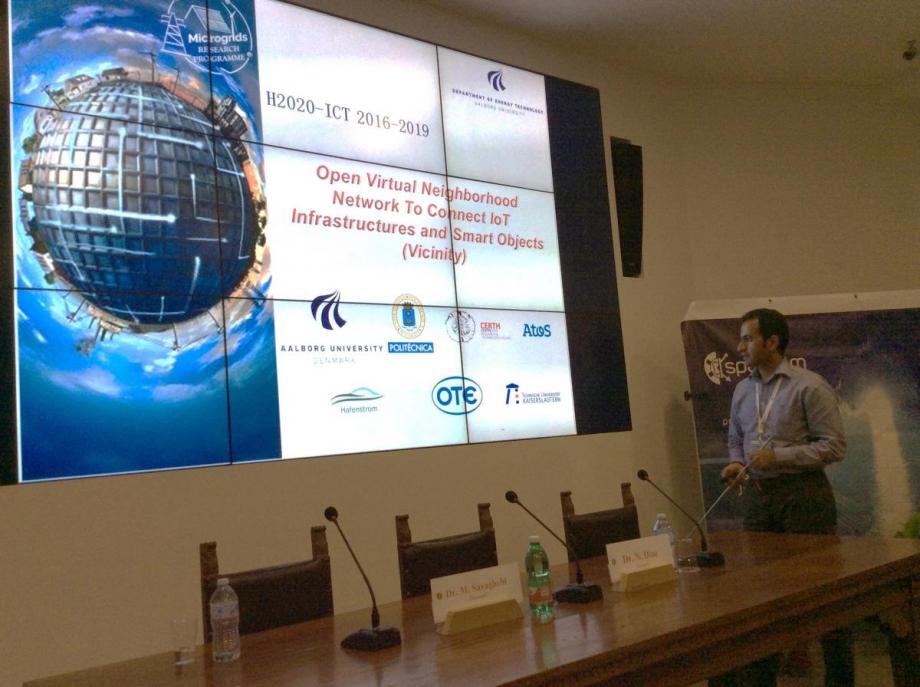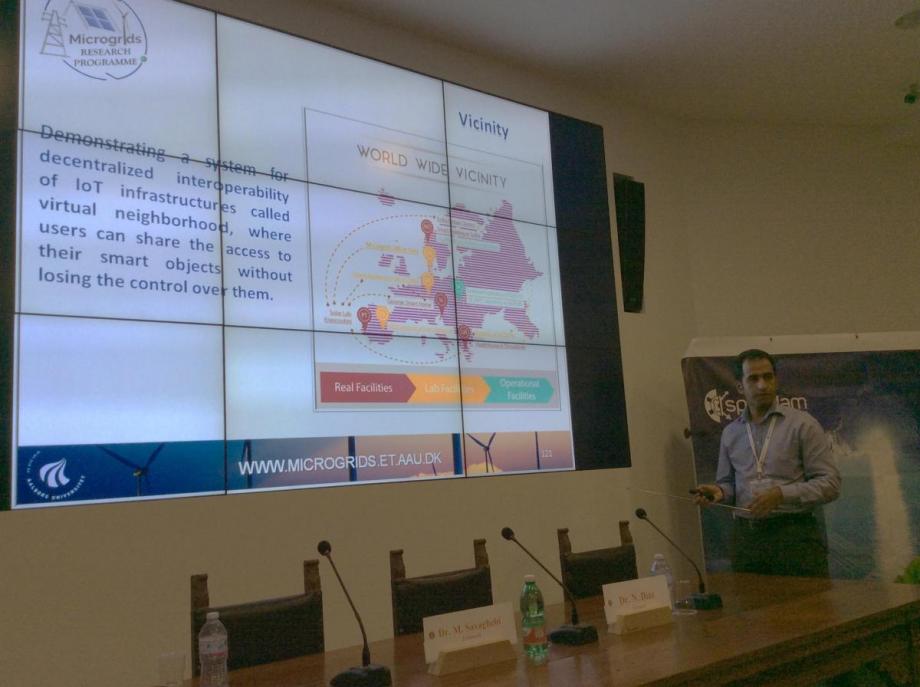 The program of the first day afternoon sessions:
Useful Links: