VICINITY project at "1st ITU Workshop on Data Processing and Management for IoT and Smart Cities & Communities"
Monday, February 19, 2018 (All day)
Brussels, Belgium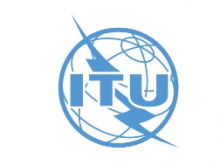 The 1st ITU Workshop on Data Processing and Management for IoT and Smart Cities & Communities" was co-hosted by the European Commission and Open & Agile Smart Cities (OASC). The Workshop took place at the European Commission in Brussels. It encouraged wide participation from those involved in smart cities and data management to provide a suitable forum for collaboration. This one day event was followed by the third UN/ITU-T Focus Group on Data Processing and Management (FG-DPM) with approximately 40 participants.
The Workshop was recorded and may be viewed at the webcast archive. 
The event involved presentations by a number of key stakeholders for VICINITY including: the European Commission, DG Connect; OASC and the Digital Catapult (UK). 
"How to achieve interoperability" came up in several presentations including SynchroniCity (started 2017), one of the EU Large Scale Pilots, which is taking a lead on this. Presentations discussed how interoperability is achieved though having the right architecture and standards. Without these there is a risk of stranded assets becoming a maintenance burden in the city and lost markets when the supplier wants to sell the same solution to other cities.
María Poveda, VICINITY made the presentation "Towards a common semantic data model for smart cities". The City of Madrid was cited as example of how requirements are being gathered. This started last year seeking stakeholders for requirements, including those from: Public administration, Associations, Projects (e.g. VICINITY), Platforms (e.g. FIWARE) and standardisation.
The Scope of the event was IOT and Smart Sustainable Cities.
The International Telecommunications Union (ITU) is part of the United Nations organisation. It has a membership of approximately 700 organisations including the ministries of communication from most countries. 
The scope of FG-DPM (see Terms of Reference) which promoted and followed on from this meeting in Brussels fits well with VICINITY activities.
David Faulkner from Climate Associates participated (also in the following days at the FG-DPM) and María Poveda, Ontology Engineering Group (OEG), Universidad Politécnica de Madrid made a presentation entitled "Towards a common semantic data model for smart cities".
Photos
Useful Links: 
Programme of this meeting 
https://www.itu.int/en/ITU-T/Workshops-and-Seminars/20180219/Pages/Programme.aspx
Webcast of this meeting 
https://webcast.ec.europa.eu/workshop-on-data-processing-and-management-for-iot-and-smart-cities#
Smart Appliances (SAREF) 
SAREF ontology: https://w3id.org/saref
SAREF family of ontologies: http://saref.linkeddata.es/ 
https://sites.google.com/site/smartappliancesproject/home
Focus Group on Data Processing and Management to support IoT and Smart Cities & Communities
The first Forum on Data Management
ITU-T Study Group 20 on Internet of things (IoT) and smart cities and communities (SC&C) 
Joint Coordination Activity on Internet of Things and Smart Cities and Communities