VICINITY General Assembly Meeting
Tuesday, January 24, 2017 (All day)

to

Wednesday, January 25, 2017 (All day)
Austria Trend Hotel, Bratislava, Slovakia
VICINITY held a meeting in Bratislava, Slovakia to discuss the plan of the project and the preparation for next review. VICINITY partners gave an overview of the work packages and discussed technical part of the project.
A master plan for the next year was implemented and partners agreed on the scheduling of the deliverables, the second newsletter and the preparation of the next review demonstation. Moreover, timeline of pilots preparations and installations were discussed. In order to further continue the discussions and prepare for the review partners agreed on a 4th GA Meeting planned for the first half of June at Thesaloniki, Greece.
A technical context of VICINITY architecture including four technical use cases, integrated infrastructures, and value added infrastructures were presented. Moreover, VICINITY conceptual architecture patterns were validated.
Finally there was a discussion about Stakeholder Advisory Board (SAB) as well as project management and ethics board meeting.
Photos:
General Assembly meeting of VICINITY project in Bratislava, Slovakia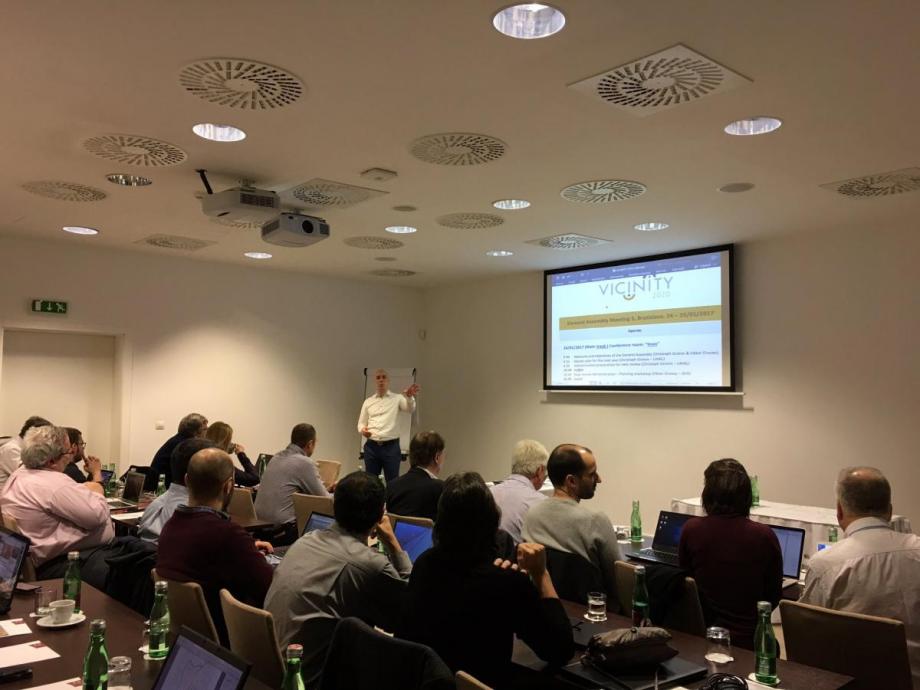 Technical Meeting