Pilot Use Cases
The VICINITY Pilot Use cases will cover many different aspects in the 3 main selected Ecosystems (Energy, Transport and eHealth), as presented in the picture below: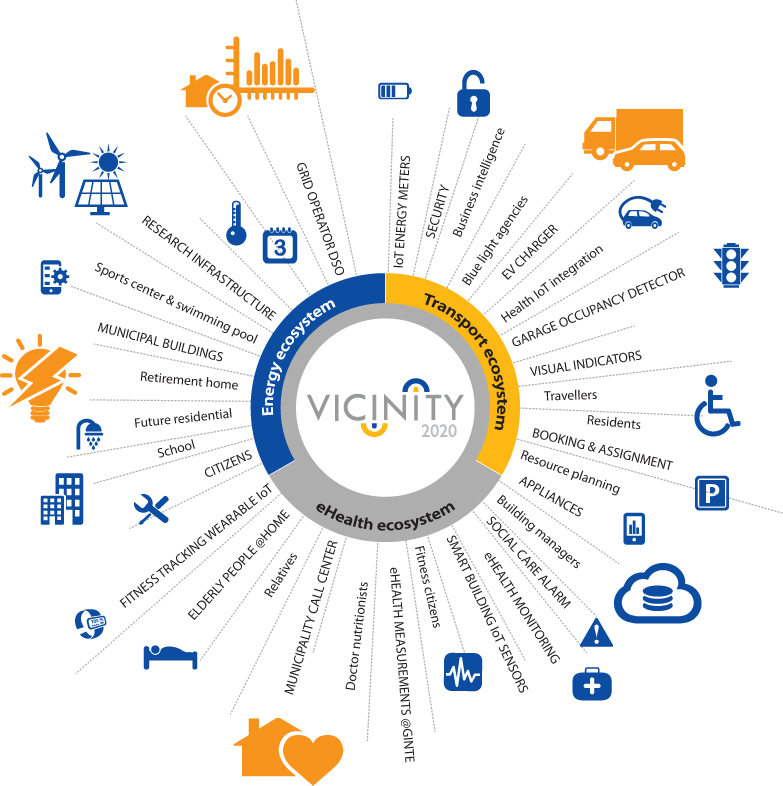 Potential impact and integration into VICINITY requires a prioritisation of the initiatives and activities. Stakeholder prioritisation of the use cases are presented in the figure below.
We will continue developing this VICINITY impact relevance prioritisation method per operational segment, such as Municipal facilities management, private facilities management, energy generation sites and public and private services delivery during the course of the project and will seek ways to incorporate the resulting requirements into the VICINITY solution.