Oslo (NO) - Smart Building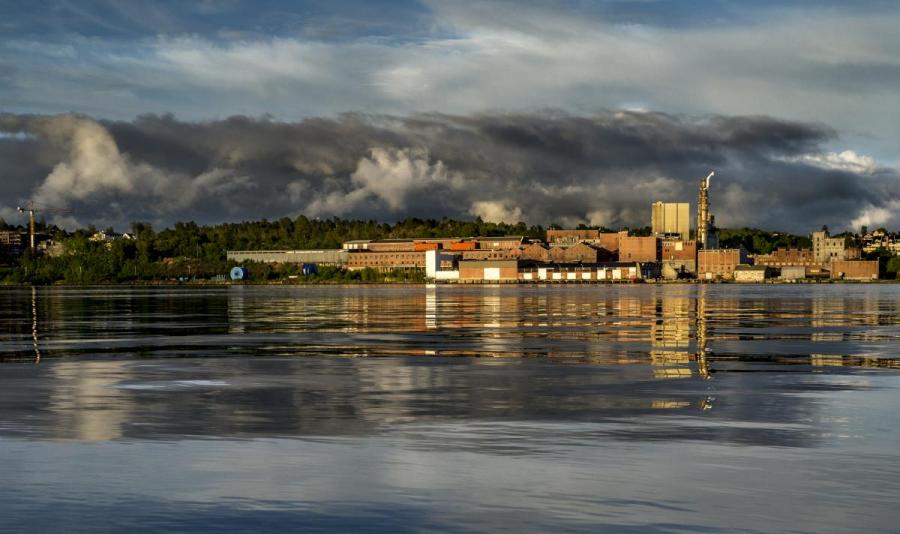 Photographer: Torkild Iversen
Brief Description of the Site
This use case for the VICINITY platform will be demonstrated at the M:6 co-working space in Norway. M:6 provides open plan co-working space as well as traditional office spaces, their aim is to provide a unique environment where people from different companies can share knowledge and inspiration from each other. M:6 is operated and managed by CWI. They are eager to incorporate new technologies that can improve daily work and management of the building. 
This VICINITY use-case will be centred on using IoT technologies to improve resource management, resource consumption and predictive operations in buildings. Using wireless door sensors, as well as wireless electricity- and water meters, the two VAS will inform and alarm the management team about typical and non-typical situations. The information and alarms will enable them to target their cleaning efforts, shed electricity loads, discover water leaks and track their resource consumption in real time, thus saving time and money.
Using a variety of sensors from different vendors and suppliers, the Pilot Site will demonstrate the possibility by using a common platform for integrating different technologies.
Sensors will be provided by Tiny Mesh, BS-teknikk, Vitir and with adapters designed for different API's. Motion sensors, door sensors and energy sensors will give the stakeholders information to improve quality of work or be able to use information from smart devices to gain effectivity and customers satisfaction.
Visualization of "Verket" neighborhood
Entrance of M:6
3D visualization of M:6 Verket layout
Video presenting the Oslo Pilot Use Case
Main stakeholders
collaborating with
The building is owned and operated by Norwegian real estate owner and developer Höegh Eiendom. Managing a real estate portfolio of 350 000 square meters, Höegh Eiendom strive to be among the most energy efficient and environmentally concerned actors in the Norwegian real estate sector. They have taken interest in the VICINITY project as part of their involvement in Smart Cities and Smart Buildings.
Coworking International (CWi) rent the premises at M:6 Verket from Höegh Eiendom to provide a Coworking Space for SMEs and start-ups. They provide a professional business community where creatives and entrepreneurs can meet, grow, socialize and share expertise. A modern office space that stimulates innovation and business synergies between providers of different products and services. CWi's is currently growing in Scandinavia and Europe.
IWMAC is a technology group based in Trondheim (NO) and Stockholm (SE). The company develop, monitor and control technical installations, mainly within heating, ventilation, cooling and freezer facilities. IWMAC strive to be innovative and ambitious to pioneer their industry sector and would like to integrate VICINITY to expand their reach and enable additional data sharing and utilization opportunities.

Den Lille Hjelperen is a small company responsible for the daily maintenance of the offices and will use the Predictive Operations to add knowledge to the usage of the building, and be able to be more efficient and to improve their communication with the building owner in terms of more detailed reports of work.
Suppliers of sensors used at the Pilot Site.